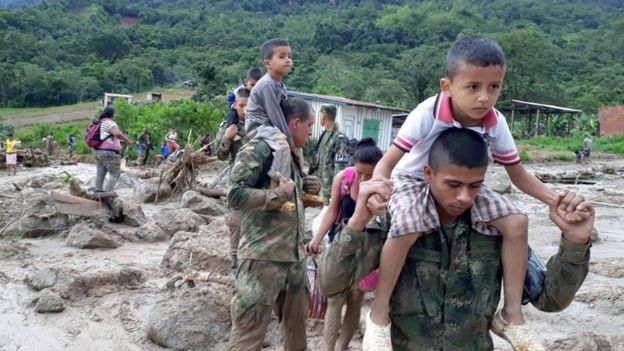 "Sometimes the biggest disasters aren't noticed at all – no one's around to write horror stories." ~Vernor Vinge
This piece is dedicated to the sad news of the landslides occurring in Colombia. According to the guardian, the death toll comes to at least 254 deaths reported. It is important to encourage and support each other. And reach out where you can. I hope for solutions and perhaps better building arrangements. These landslides usually affect poorer communities. I hope that the country and the global community will come together to support one another.
This is from the point of view of a child in Colombia affected by the landslides.
***
I see dirt everywhere. The waters break the soil underneath my feet. Nothing is solid. My home dissipates gradually in the rain. There goes my first blanket. The warmth that once shielded me from the cold. I can hear screams from afar. The neighbour's daughter is caught between dirt and grave. Her mother is seeking help. There is no aid. Everyone suffers. The cross hangs from her neck as she whispers words to heaven. I hope God answers in time. The rain still kisses the ground. My house no longer exist. My parents are barely clothed. I am freezing. Mucus clings to my throat. My neighbour might lose her child. There are good men with green shirts coming. They will save us. The woman is holding her rosary as her daughter disappears. Where is her God?
©Kihek
Does this resonate with you?
FOLLOW OR SIGN UP for the mailing list below to receive regular updates
Connect with me on: